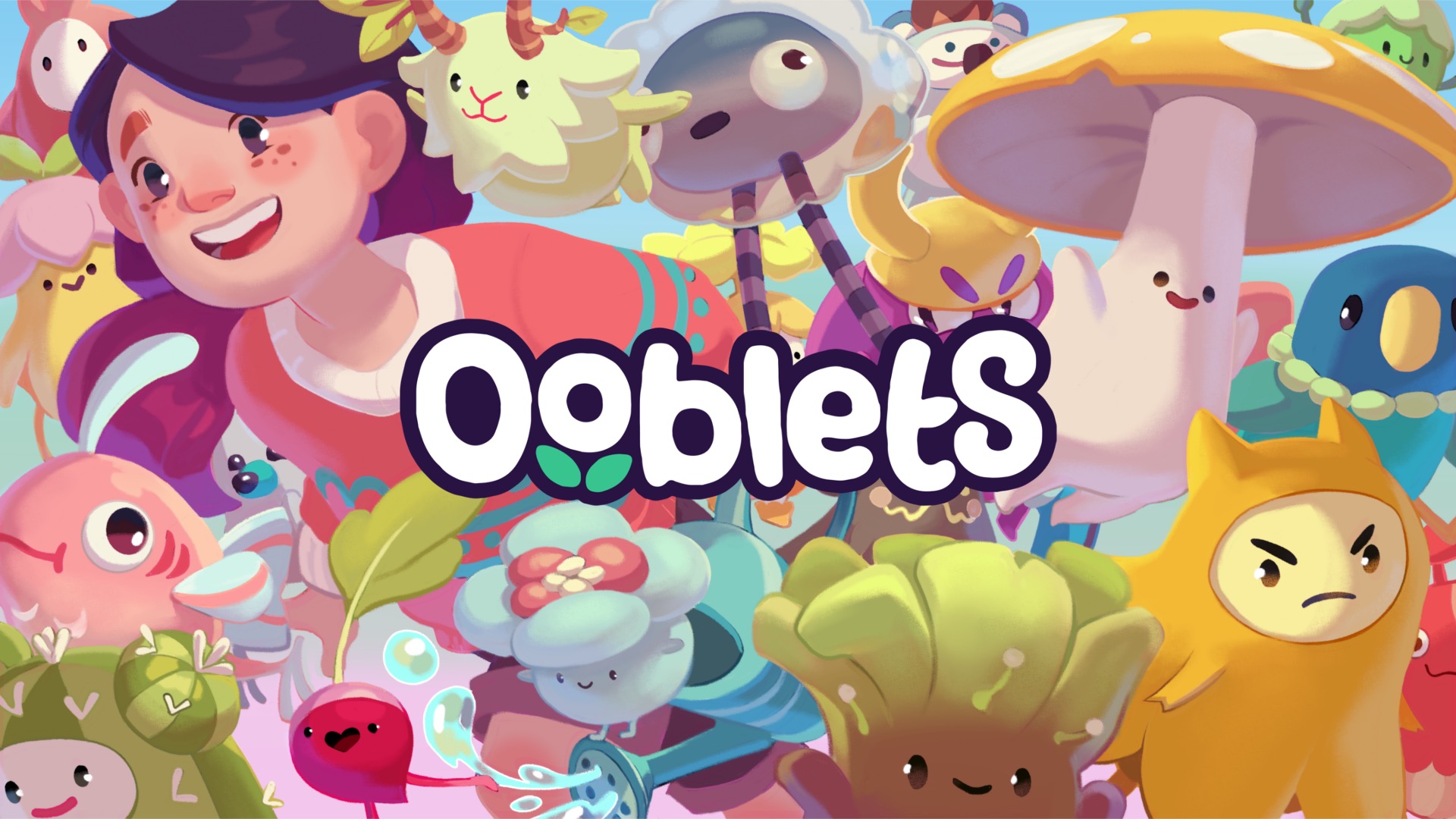 Ooblets is out today on Nintendo Switch
Happy launch day, Ooblets! The cozy farming simulation with dance battles has finally arrived on Nintendo Switch. To let players know what's to come, a new launch trailer shows what you can do, collectibles, places to visit, and more.
There is no shortage of new friends in Ooblets! Spend your days renovating your farm, raising quirky little pals, attending dance parties, designing your home, and helping the mayor save Badgetown!

Features

Customize your character's style with a variety of unique outfits and accessories
Grow otherworldly crops on your farm, craft treats and sell them around town
Build your own team of ooblets to compete in card-based dance battles, level up, and unlock new moves
Daily challenges, dance tournaments, townspeople quests and badges will keep you very busy
Give gifts and make friends with the slightly odd locals of Badgetown
Start with a rundown shack and turn it into a beautiful home with tons of decor and furniture options
Run your own shop in town selling items you've crafted and collected
Play a plethora of enjoyable mini-games
Help the mayor save the town and uncover Oob's secrets along the way
Explore a slew of areas, like the arcade-filled boardwalk in Port Forward, the spooky swamps of Nullwhere, and the frozen peaks of Tippytop
(and you can pet the ooblets)
For anyone who gets it on Nintendo Switch, know that the The Ooblets team discovered a particular bug regarding the play-run shop. A fix is ​​in the works, but for now, do the following in your save file until an update is released:
There is an issue with the player-run store (mid-game unlock) on Switch for which we have a fix in the certificate, but for the first few days after launch we ask Switch players to avoid this system. Luckily, it's an easy system to avoid and doesn't affect game progress. So for now, if you're on Switch (starting this Thursday), don't run the "Open your own shop!" quest. We'll let everyone know when the patch is released and you'll be safe to use the Player Shop again!
If you happen to encounter any other bugs in your Ooblets adventure, feel free to see whether or not it has been reported on the official Ooblets Discord.
You can get Ooblets digitally today from Nintendo eShop. Its special launch day sale is still active, bringing it down to $19.99 (normally $29.99). For a physical copy, Fangamer is currently accepting pre-orders for its physical version of the game (priced at $34) and will not ship the game until Q4 2022.