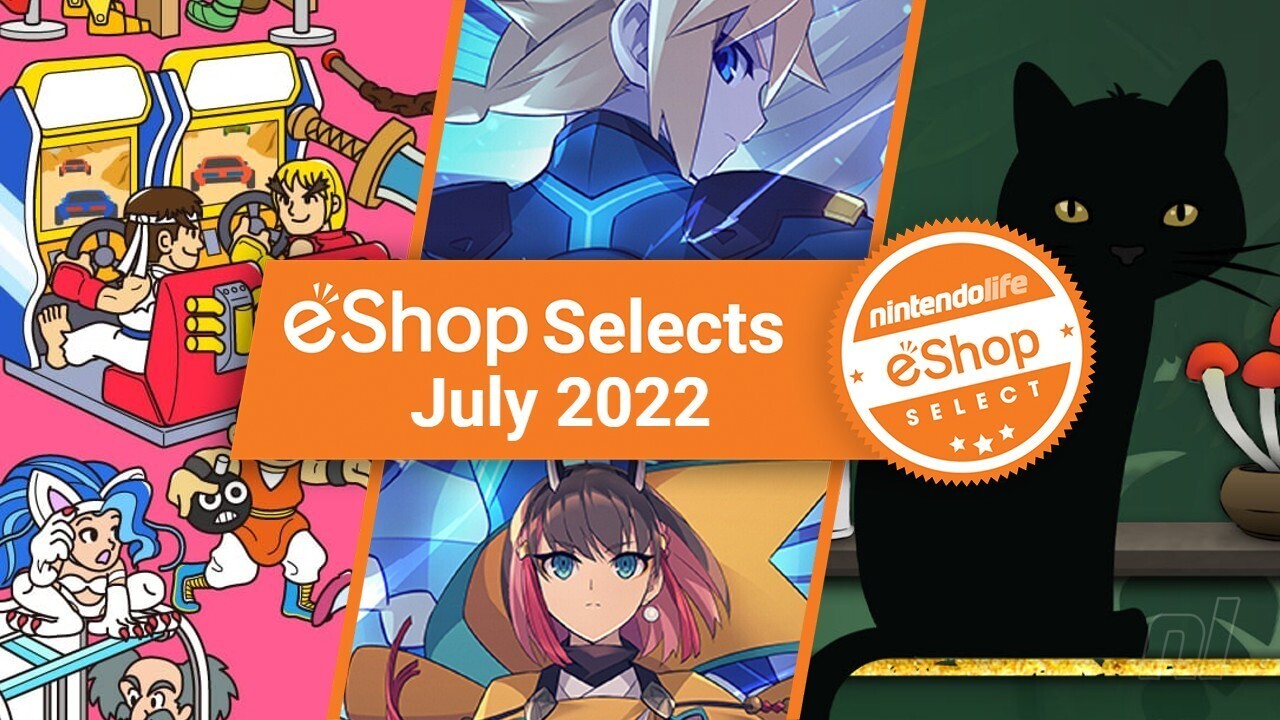 Nintendo eShop Picks – July 2022
Another month has passed and that means it's time to look back on the eShop last month. July was a pretty big month for physical RPG releases, but the eShop had a few hidden gems that you might have missed. Again, we have tried to select the best of the best for you!
It's always the same for eShop selections – we're focusing on the download-only games we've reviewed, as we want to highlight the special gems you might have missed amid all that Xenoblade hype. Chronicles 3!
First, let's start with a few titles that didn't quite make it into our top three, but are worth shouting about.
Honorable mentions:
From indies inspired by classics to surprising reissues of classics, there's a nice little selection here, and all are worth your time:
Editor: Interactive Iceberg / Developer: bad viking
Release date:
July 28, 2022 (UNITED STATES)
/
July 28, 2022 (UK/EU)
We don't really know what to call Strange Horticulture. Part narrative game, part puzzle game, part mystery, part… herbal simulation? One thing we do know, however, is that he's a producer. It starts off slow and simple, but once it starts budding, it's hard to get rid of.
Part of the game's charm is that unusual mix of occult mystery and plant cultivation, which gives you hints and drip gameplay through its wonderful writing. It's like an ivy trial of intrigue, with each new leaf that grows you get more entangled in the experience. Although the Switch port takes a bit of getting used to.
We won't say more and leave our 8/10 review to convince you that Strange Horticulture is the right type of foliage for you.
Editor: Capcom / Developer: Capcom
Release date:
July 22, 2022 (UNITED STATES)
/
July 22, 2022 (UK/EU)
Is this one a bit unfair? Capcom Arcade 2nd Stadium is technically 32 games, after all. But it's a diverse set of 32 titles that detail Capcom's history, and you know you can't say no to a little nostalgia.
Filled to the brim with fighting games, shooters, sports games and puzzle titles, this is a great ancient history lesson in Capcom's arcade history, just like the first Arcade Stadium. Some of the highlights here include LED storm, The Dragon King, Gun. Smokepnickiesand Darkstalkers: warriors of the night. It's a sweet curious unusual arcade shop that makes us want to put down some pennies and play.
The nostalgia and excellent emulation of this package is what helped give this compilation an 8/10 from us.
Editor: Inti creates / Developer: Inti creates
Release date:
July 28, 2022 (UNITED STATES)
/
July 28, 2022 (UK/EU)
Can you believe it's been 6 years since Azure Striker Gunvolt 2? We had other games in the wider Azure Striker Gunvolt series since, but the third sequel is what we've been waiting for. And my, lightning does indeed strike three times.
The biggest difference for the third game is that you largely take control of Kirin, a katana wielder who can throw talismans at enemies, but you can "tag" Gunvolt at any time. And, like previous games, the gorgeous pixel art action is as smooth as butter. This series continues to impress with each new entry and captures that lighting speed mega man action that we always crave.
We can't stop playing it, and that replayability is just one of the reasons it's our number one game on the July eShop. Our very positive review should confirm why it is even more worthy of this place.
---
How we determine our top three eShop Selects: At the end of each month, the Nintendo Life team votes for their favorite titles from a list of games curated by the editorial team. To be eligible for this list, these games must have been released as a digital-only Nintendo Switch eShop title in that particular month and must have been reviewed on Nintendo Life; we select qualifying games based on their review scores.
Staff are then asked to vote for three games they think deserve to sit at the very top of this list; the first choice gets 3 points, the second choice gets 2 points and the third choice gets 1 point. These votes are then tallied to create a top three list, with the overall winner taking home the top prize of the month.