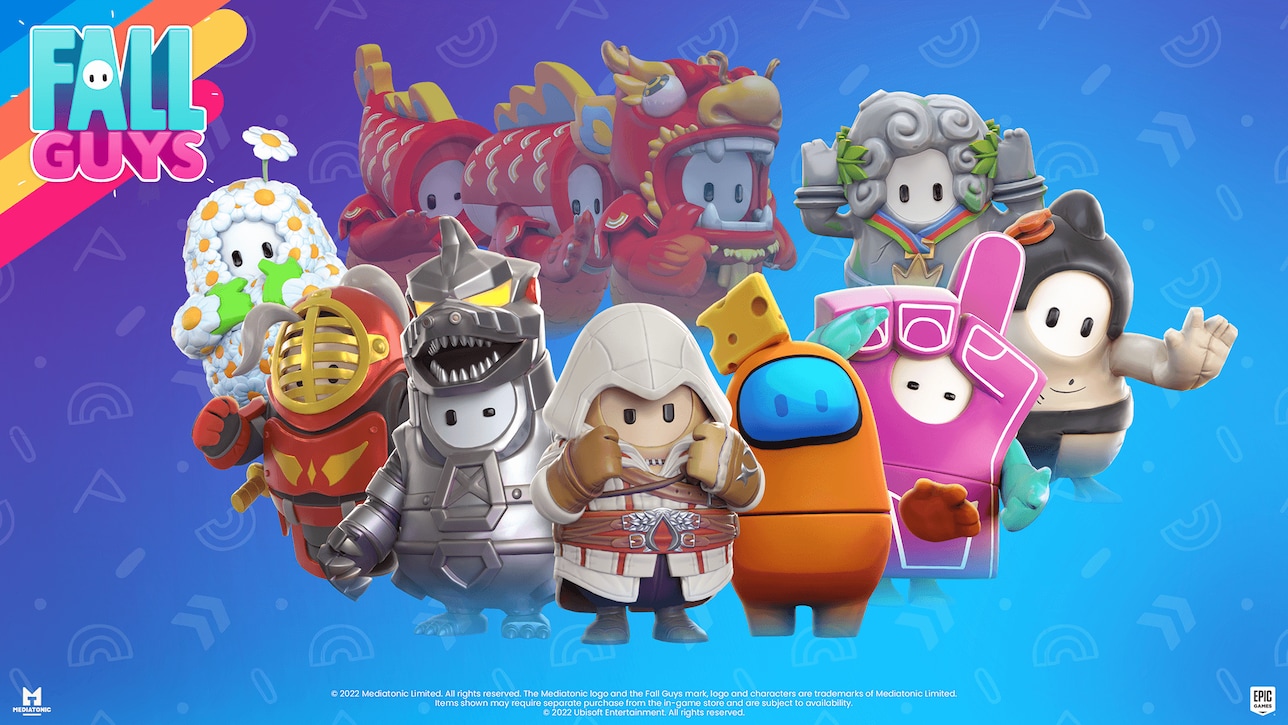 Fall Guys is now available on Nintendo Switch in a new free-to-play model
It's finally happening! Fall Guys is now available on Nintendo Switch! That's not the only big news for those huge jelly beans, because today Fall Guys is also relaunching in a new free model. By resetting Season 1, the previous game currency has been changed and there is a new Season Pass.
Season Pass Trailer
Consisting of 100 levels in total, the first 50 rewards are free for all players (provided you take the time to earn them). As for the other 50 rewards, you will have to pay using the new Show-Bucks premium currency. Dropping 950 Show-Bucks on the Season 1 Pass will unlock the remaining bonus rewards and you'll instantly get the full Ezio costume. Also, if you happen to complete that particular Season Pass (Season Free for All), you will be able to unlock the Season Pass for the following season!
Gameplay trailer
As seen in the gameplay trailer, for Season 1, 7 new rounds will be available at launch: Blast Ball, The Swiveller, Speed ​​Circuit, Bounce Party, Volleyfall, Hex-A-Ring, and Track Attack. Another "new extra-special secret trick" will be added later this season. You can read the finer details of each round and more thanks to the latest batch of patch notes.
You can jump into Fall Guys today! It's available for free on the Nintendo eShop, but you'll need to create a free Epic Games account through the official Fall Guys site to play. On the plus side, you will be able to play Fall Guys on any console/PC through this account. Congratulations on the cross progression!