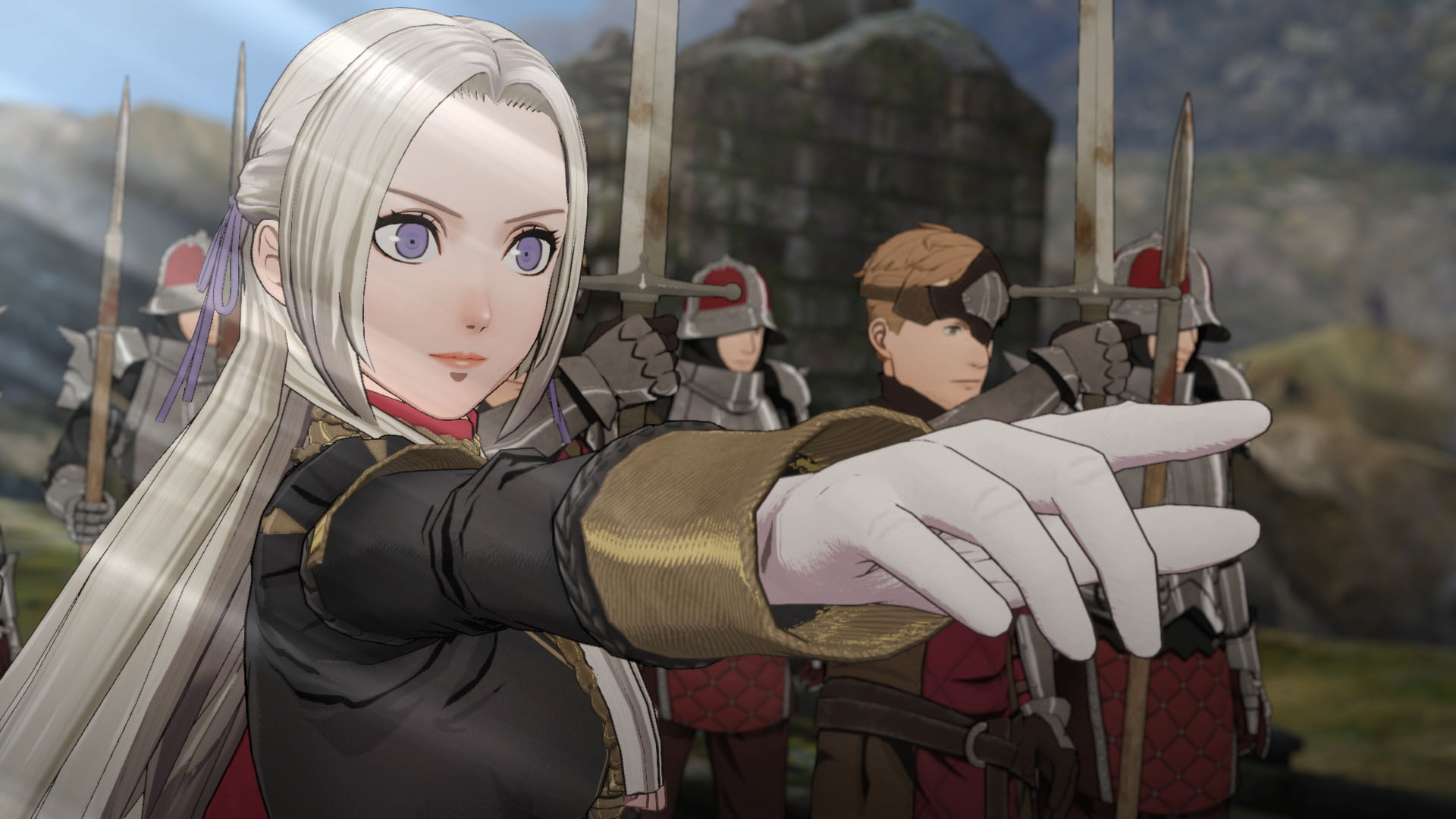 SwitchArcade Special Edition – TouchArcade
So far we've covered many genres in our special SwitchArcade editions, but there's one that I love and play whenever I need to unwind. The strategy RPG genre. Now, before I get into games, I want to make it clear that by strategy RPGs, I'm going to cover SRPGs, strategy simulation with RPG elements, and TRPGs (tactical RPGs). That means games with SRPG or TRPG elements will also be here. There are so many great ones on Nintendo Switch, that I had a hard time narrowing it down to just 10. That's why, there may be a few picks where I include more than one game from a franchise or a comprehensive roundup of the franchise to help you find the best of the best in the genre on Switch. In no particular order, here are our picks for the best of the bunch.
Fire Emblem: Three Houses ($59.99)
After enjoying Fire Emblem Awakening on 3DS, I was ready to try every new entry, including spinoffs. I've since played Fire Emblem Fates many times over the years and love Fire Emblem Warriors, but Fire Emblem: Three Houses feels like a one-gen release with the amount of great content in the version of base with beautiful characters, excellent maps, brilliant music, and more. You play as a teacher who selects one of three classes. Each class features characters from one of the three main countries. Fire Emblem: Three Houses has multiple storylines that show you different perspectives, tell different stories, and reveal more about the characters you'll love. I love Persona games and Fire Emblem: Three Houses brought some of the social aspects of Persona into Fire Emblem making it a much better game. This may be a drawback for you, but Fire Emblem: Three Houses unless a few technical issues, is a top-tier SRPG on Switch.
Brigandine: Legend of Runersia ($49.99)
When Brigandine: The Legend of Runersia came to Switch a few years ago, I saw a lot of excitement for it. I had never heard of the Brigandine series before, but Brigandine: The Legend of Runersia is a new tactical RPG from Happinet and Matrix Software which is a sequel to a PlayStation game titled Brigandine: The Legend of Forsena. In Brigandine: The Legend of Runersia, you play as one of six nations trying to unify the country. Blending turn-based battles and grand strategy with war simulation, Brigandine: The Legend of Runersia is gorgeous and I wish I had replayed it when it released. It looks like a very neat game with a ton of content waiting for you. The asking price for a sequel to a game you may not have heard of will probably put some people off, but there's a free demo to check out, so it's worth playing for sure.
Into the Breach ($14.99)
Into the Breach from developers FTL is a fantastic turn-based strategy game set in the distant future where mankind battles monsters called Vek. It's basically chess with mechs, and the Nintendo Switch version is dangerous due to the addiction I got addicted to at launch. A post-launch update also added touchscreen support which nicely complements the HD rumble and gorgeous art. The asking price for this one is criminally low considering the quality and content offered here. If you've heard of FTL or enjoyed playing it, it's a no-brainer. If you haven't heard of FTL or Into the Breach and you like strategy games, you need to play Into the Breach.
Triangle Strategy ($59.99)
After the success of Octopath Traveler, Square Enix's Team Asano returned with a fully-fledged tactical RPG in the same aesthetic with Triangle Strategy. Triangle Strategy features many unique playable characters, awesome music, memorable story, and deep battles across its multiple playthroughs. It takes place on the fictional continent of Norzelia after a war between three countries for salt and iron. There's a lot of conflict, political intrigue and more here, but the one aspect that might put you off is the dialogue. Not so much the quality, but the quantity. It's a very verbose game, and if you like it like me, Triangle Strategy is going to be one of the best games you'll play this year.
Disgaea 4 Complete+ ($49.99) / Disgaea 5 Complete ($39.99)
NIS America's Disgaea franchise caused a stir on Nintendo Switch with Disgaea 5 Complete in 2017. Disgaea games are over-the-top tactical RPGs with deep customization and a ton of content. Some see them as statistical playgrounds. Disgaea 5 Complete is the best version of Disgaea 5 with its look and playability on Nintendo Switch, but the publisher has brought more games since. Disgaea 4 and Disgaea 5 on Switch are worth playing, which is why I cheated here by including two games. If you had to choose just one, go for Disgaea 5 Complete with its lower asking price, but Disgaea 4 Complete+ is also worth buying. Just avoid Disgaea 6 on Switch if you have access to play on PC or recent PlayStation systems where it will be much better.
Valkyria Chronicles and Valkyria Chronicles 4 Bundle ($39.99)
When SEGA brought its beloved tactical RPG series to Switch, Nintendo owners could also purchase the first remastered game for Switch and on handheld for the first time. Valkyria Chronicles and Valkyria Chronicles 4 are both deep tactical RPGs with gorgeous visuals and memorable characters. I've played them on all platforms now, but they're really great on Nintendo Switch. My biggest regret is not buying the first game's artbook before it sold out. Valkyria Chronicles and Valkyria Chronicles 4 are available in a discounted bundle or individually on Nintendo Switch. If you've played them before, the bundle is worth picking up for a replay. Otherwise, grab the first game. It's cheap and you won't regret it. I just hope SEGA makes a new entry for all platforms eventually, including Nintendo Switch.
Mario + Rabbids Kingdom Battle ($59.99)
The two best Nintendo Switch games from Ubisoft are Mario + Rabbids Kingdom Battle and Immortals Fenyx Rising. The first is what interests us in this feature with its gorgeous graphics and excellent strategy gameplay. The levels are challenging and there's even some nice meaty DLC available. I didn't think it would end up being as good as it was when it was first revealed, but Ubisoft delivered in spades here. It's worth getting it even if you don't care about the Rabbids franchise because the interactions between the two parties here are excellent. It gets steadily cheap and worth keeping an eye out for if you missed it during the Switch's first year.
SteamWorld Heist: Ultimate Edition ($19.99)
While SteamWorld Dig games are what most people are familiar with from the series, SteamWorld Heist and SteamWorld Quest live up to the name with the quality gameplay they offer. SteamWorld Heist: Ultimate Edition is a turn-based strategy game set in the SteamWorld universe with charming characters, gorgeous visuals, and signature SteamWorld charm. I own it on all platforms and it's one of the best games of its kind to come out in the latest generation of consoles. The Nintendo Switch version also includes the paid DLC from the start.
The Banner Saga 1,2,3 ($24.99 each)
Banner Saga viking RPG games have been released on mobile, consoles and PC over the years. The games are known for their gripping story, art, music, and excellent strategic battles. I know I'm cheating here again by including more than one game, but the trilogy is available at retail at least in a bundle. On the eShop, The Banner Saga, The Banner Saga 2, and The Banner Saga 3 are all sold separately, and they're definitely worth grabbing if you find the aesthetics and setting appealing. The games are great too. If you like the likes of XCOM and Oregon Trail, this has a few bits of both mixed in.
Langrisser I & II ($49.99)
Like Brigandine, I hadn't heard of Langrisser until this hybrid remaster/remake of the first two games released on consoles including Nintendo Switch and PC. NIS America's Langrisser I & II includes two full games with new visuals, a reorchestrated soundtrack option, quality of life improvements, and more. The collection includes multiple endings and tons of character results. If you're looking for a more gameplay-focused SRPG experience, Langrisser I & II will deliver. It has a demo that you can check out if you're not sure you'll like it as well. I played Langrisser I & II on Steam around launch and recently started playing it again on Nintendo Switch to experience it on the go.
Do you have a favorite SRPG on the Switch that you don't see on this list? Let us know in the comments below. I love this genre and it was hard to limit this as you can see to just 10 games. What are your favorites in the genre on Switch and what have you played recently?
Interested in more listings? Check out our other Nintendo Switch recommendations!