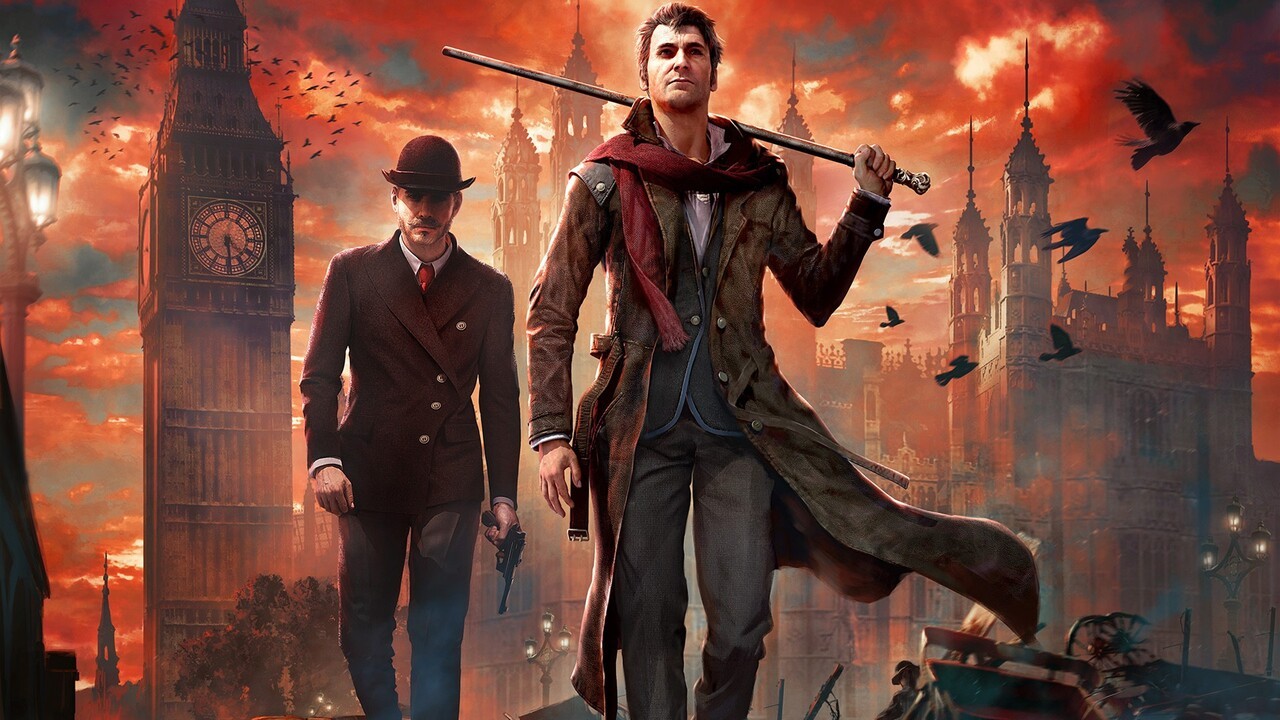 Frogwares Provides Ukraine Update and Confirms Sherlock Holmes: The Devil's Daughter For Switch
[Update, 24th March at 13:15GMT]
Frogwares has just confirmed that Sherlock Holmes: The Devil's Daughter will arrive on Switch on April 7, thanks to the help of external partners and telecommuters based across Europe. The company's CEO, Wael Amr, also shared this post regarding the company's Ukraine-based team.
Simply put, we need to keep the studio alive and running to the best of our abilities now more than ever. No one on the team is expected to work, only those who can and want to. Some team members have become full-time volunteers in humanitarian efforts across the country. Others joined the defense forces. The rest are in various safer locations overseas or across the country and have made themselves available to work remotely. And we continue to pay all those people on the team. For those who fight or volunteer, each of their places in the team will be waiting for them at the end of the war. But essentially, it's thanks to a group of employees who fled Ukraine to neighboring EU countries and those who moved to safer areas that keep Frogwares running right now. We are an independent studio with no external funding, investors or parent companies to keep us afloat. It is therefore up to us alone and thanks to the support of our players who want to play our games that we will bring this studio to life. And as this war drags on further and further, we and people across Ukraine find that even if they are not directly involved in the fighting, they must somehow advance the things. So that when it's all over and it's time to rebuild and restart, we're not starting from scratch.
[Original Article, 23rd March at 17:00GMT]
Frogwares is a development studio whose reputation continues to grow, producing several Sherlock Holmes games for several years and its own IP – The sinking city.
The team is mainly based in Ukraine and Ireland, as well as other parts of Europe. The studio shared a post to emphasize that it continues to work despite the challenges and dangers of the war in Ukraine, while also clarifying that another Switch title is on the way very soon.
The studio has been busy over the past year with a mix of new releases and a recent re-release of "Redux" on Xbox One/Series X|S. Below are the relatively recent titles in the Sherlock Holmes series (and another Frogware IP) that haven't made it to Switch yet.
The Testament of Sherlock Holmes (2012 – PC, PS3, Xbox 360)
Magrunner: Dark Pulse (2013 – PC, PS3, Xbox 360)
Sherlock Holmes: The Devil's Daughter (2016 – PC, PS4, Xbox One and with a recent 'Redux' version)
Sherlock Holmes Chapter One (2021 – PC, PS5/PS4, Xbox Series X|S and Xbox One)
Of these, The Devil's Daughter seems like a reasonable bet; when originally released, this was the game that immediately followed Sherlock Holmes: Crimes and Punishmentswhich was recently ported to Switch and was pretty good.
We'll see what Frogwares announces in the coming weeks; we hope that the Frogwares team and their loved ones can stay safe during these difficult times.
Due to the sensitive nature of this ongoing story, we have decided to lock comments on this post.