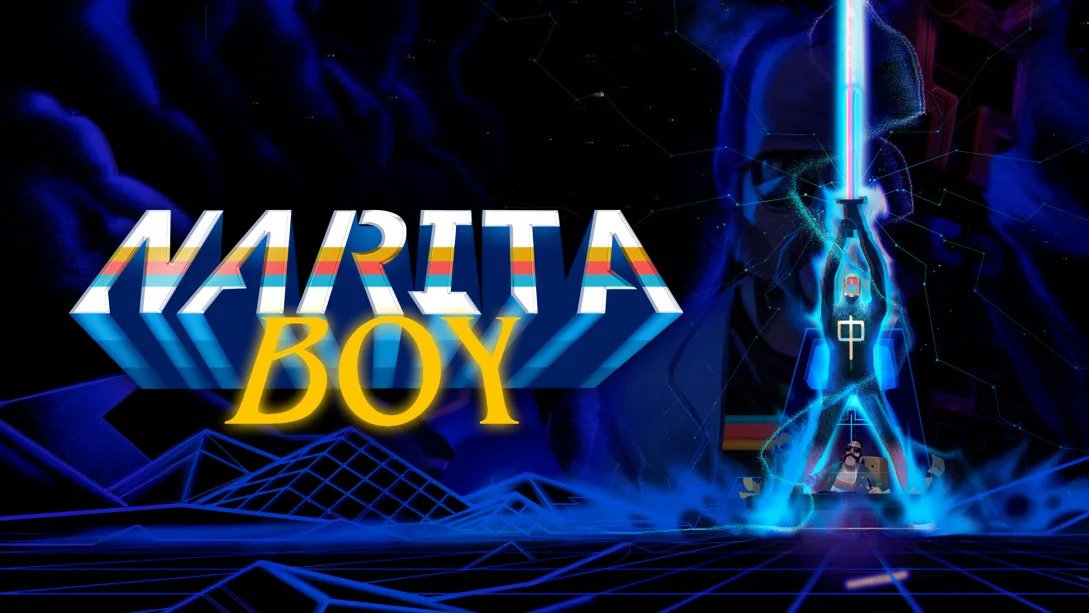 Techno-action RPG platformer Narita Boy digitizes today on Nintendo eShop
It's time to save the Digital Kingdom! Narita Boy, the '80s-inspired action platformer from Studio Koba and Team 17 has officially launched on Nintendo Switch. Dripping a neon, wave-like synth aesthetic, Narita Boy sets players on a heroic digital adventure that would be right at home in a sci-fi movie from the days of VHS tapes and analog monitors.
Here's a new trailer straight from the digital realm, along with more information on the game's history in its official eShop listing:
"Narita Boy is becoming a huge success! Copies of cartridges are flying off physical shelves around the world. In just a few weeks, Narita Boy is the best-selling video game of all time, critically acclaimed for its fantastic power wielding the Techno sword and taking gamers on a journey like no other.

Meanwhile, inside the binaural code, the digital realm connects to reality. He returned and erased the memories of the Creator. The Supervisor Program, Motherboard and its agents have activated the Narita Boy Protocol.

The stallions are coming and the digital kingdom needs a hero.
Narita Boy is available now on the Nintendo Switch eShop for $ 24.99.