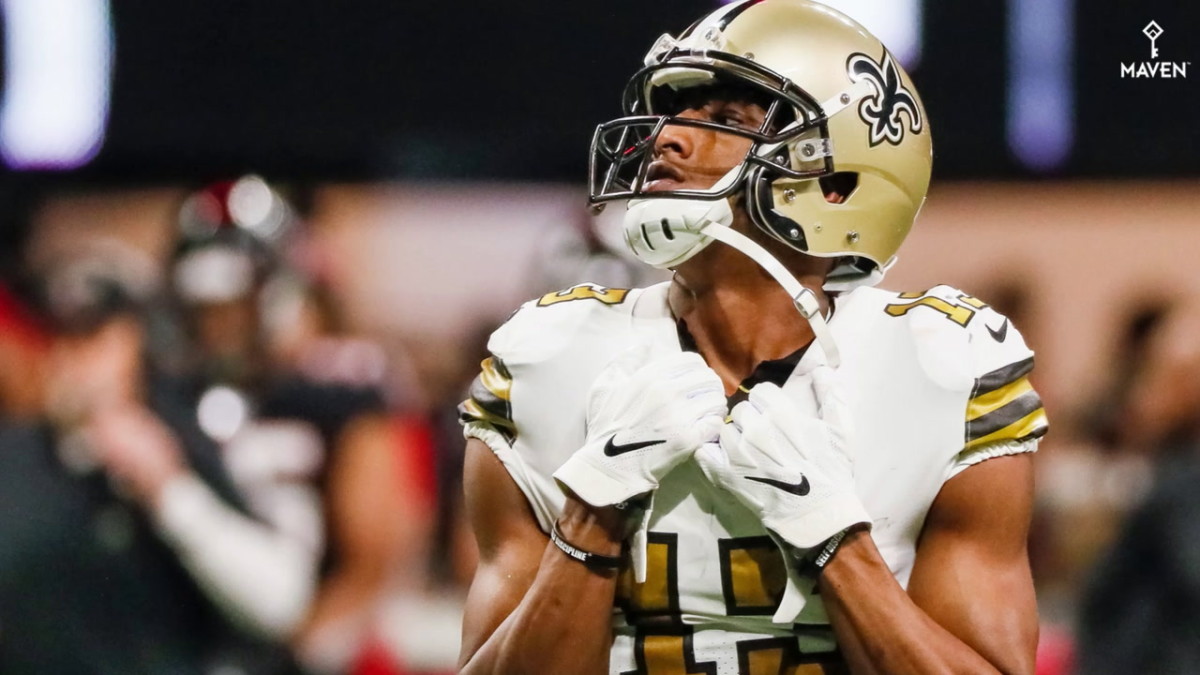 New Orleans Saints' Michael Thomas Partners with RIP Medical Debt
New Orleans Saints wide receiver Michael Thomas has partnered with RIP Medical Debt to relieve more than $2.3 million in medical debt for 1,025 New Orleans residents.
RIP Medical Debt is a non-profit organization that buys and writes off medical debt. Donors and philanthropists team up to provide financial assistance to individuals, families and veterans across America. Every $100 donation is equivalent to $10,000 of forgiven medical debt. The organization's mission is to remove the burden of medical debt. Michael Thomas has joined the ranks of donors empowered by RIP to forgive billions in oppressive medical bills. $2.3 million in medical debt will be erased in the Greater New Orleans area thanks to Thomas' donation.
The Saints All-Pro wide receiver is known for his charity work in New Orleans. He helped his teammates build ramps for disabled veterans and partnered with the founder of Raising Cane to provide more than 3,000 meals to local COVID-19 frontline medical workers. He has also spent time mentoring young people from underprivileged backgrounds.
Medical debt is destroying the financial stability of large segments of America's most vulnerable communities: the sick, the elderly, the poor, and veterans. It also targets the middle class, plunging many struggling families into poverty. Medical debt is not the result of bad decisions. It is a debt of necessity.
By canceling this debt, we are working to give people in difficulty and their families a fresh start. We hope to give those affected the opportunity to seek the ongoing medical care they need and help them regain financial stability.
Every day we receive messages from people who are suffering from crippling debt far beyond their financial means to pay – from the son of a stroke survivor in Kentucky whose family could not cope to her mortgage payments, to the cancer patient in Florida whose debts have made it impossible for her to pursue needed treatment. Rising health care costs and endless bills leave families without recourse. RIP medical debt
Michael Thomas is an MVP on and off the court. The NFL recognized him as the reigning NFL Offensive Player of the Year, a Pro Bowl and All-Pro receiver for the Saints and he led the league in receptions 2018-19. Thomas also holds the NFL record for most receptions by a player in his first four seasons.
For more information on RIP Medical Debt, visit: www.ripmedicaldebt.org