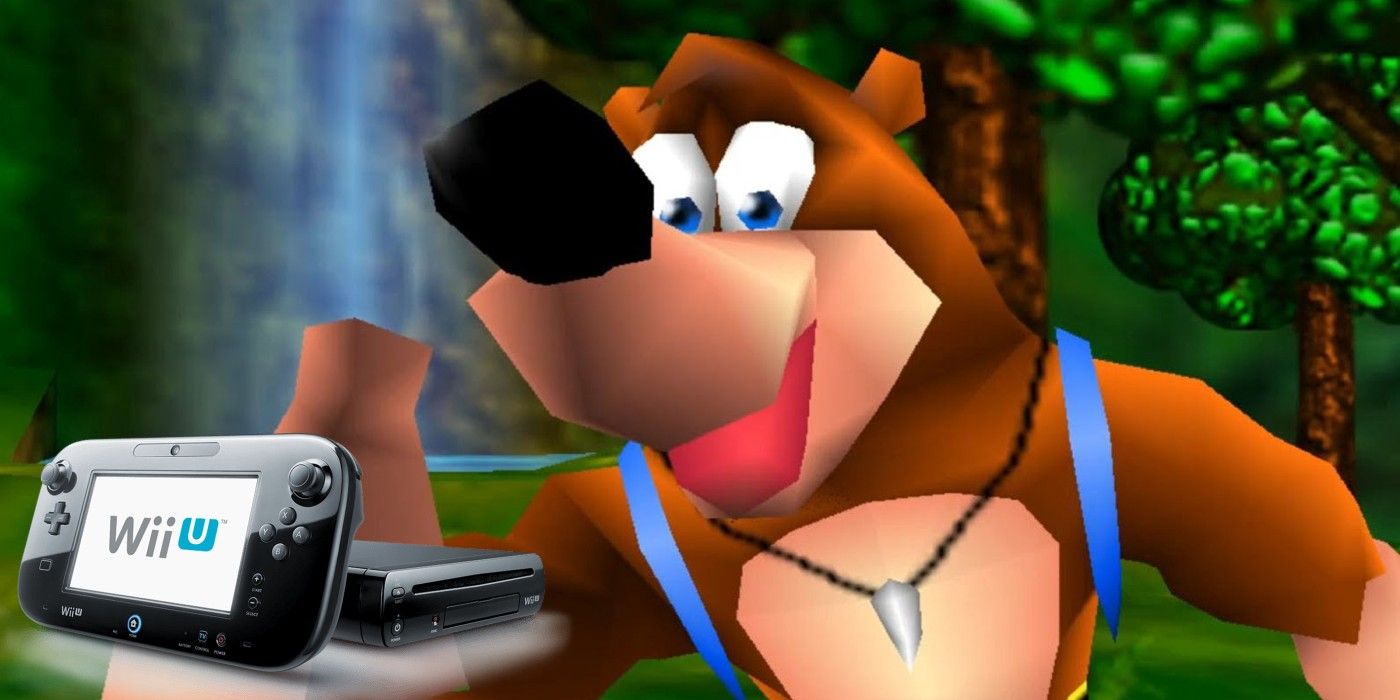 Nintendo Japan briefly lists Banjo-Kazooie for release on Wii U Virtual Console
Almost 4 years after Wii U support ended, Nintendo Japan is bizarrely listing Banjo-Kazooie and Blast Corps for release on the Wii U Virtual Console.
Banjo-Kazooie is one of the most beloved 3D platformer games of all time and one of the most important Nintendo 64 games ever to be released. Waiting for Banjo-KazooieThe return of however has been a long one, as the franchise has been dormant since the release of Banjo-Kazooie: nuts and bolts for the Xbox 360 in 2008. While Nintendo fans had to wait to see Banjo-Kazooie return to the platform since Microsoft acquired Rare in 2002, the appearance of the characters in Super Smash Bros. Ultimate in 2019 gave fans hope that games would return to Nintendo consoles in the future. Today Nintendo Japan briefly listed the N64 versions of Banjo-Kazooie and Explosion body for an imminent release on Wii U Virtual Console, before quickly deleting them.
This list is mainly a shock to fans as the titles have been listed for release on the Wii U eShop as the Nintendo Switch is about to enter its fourth year in the market, rendering the console obsolete. Nintendo officially stopped supporting the Wii U after the release of The Legend of Zelda: Breath of the Wild in 2017, which doubled as a Nintendo Switch launch title, and since then the company has continued to bring Wii U titles to the Nintendo Switch, with the seemingly final major Wii U port, Super Mario 3D World + Bowser's Fury, coming in February 2021.
RELATED: Now is the time for Banjo-Kazooie to make a comeback
The Wii U Virtual Console listings briefly appeared on Nintendo Japan's release schedule, with releases slated for later today on December 30, 2020. Interestingly, the publisher of both titles was listed as Microsoft Japan, which means there's probably a deal in place with the two. companies to officially re-release the game on Nintendo platforms at some point, as Nintendo is unlikely to release such details without Microsoft's consent. The titles were then removed from the release schedule, with Nintendo issuing a statement (as translated by Gematsu) stating "Banjo-Kazooie and Explosion body have been listed as Wii U titles for release on December 30, but will not be released. We apologize for the mistake. "
While Nintendo fans are almost certainly used to bizarre situations like this at this point, especially with the way the company handled the release of The stars of Super Mario 3D, this situation is particularly strange because not only it revolves around the release of the projects of another publisher (notably Microsoft, which is synonymous with Xbox), but it concerns their release on the Wii U of all consoles.
It's hard to say if Nintendo is actually planning to release Banjo-Kazooie and Explosion body on the Wii U Virtual Console at this point. Chances are there is more to this story than just a mistake, fans will just have to wait and see. The Wii U Virtual Console has received a lot of criticism from fans since its launch in January 2013 due to the poor quality of the emulator used to make the games. Oddly enough, Nintendo reused this emulator for the recent Nintendo Switch release of Fire Emblem: Shadow Dragon and the Blade of Light, although it does not use it for the Nintendo Switch Online NES app. This listing may imply that Nintendo is considering using this emulator again to Banjo-Kazooie and Explosion body on Nintendo Switch.
MORE: Xbox Franchises That Should Make A Return On Xbox Series X
Tales of Arise: A Complete Guide to Accessories
In order to get the most out of their party, Tales of Arise players should master the art of prop making with the help of this guide.
Read more
About the Author