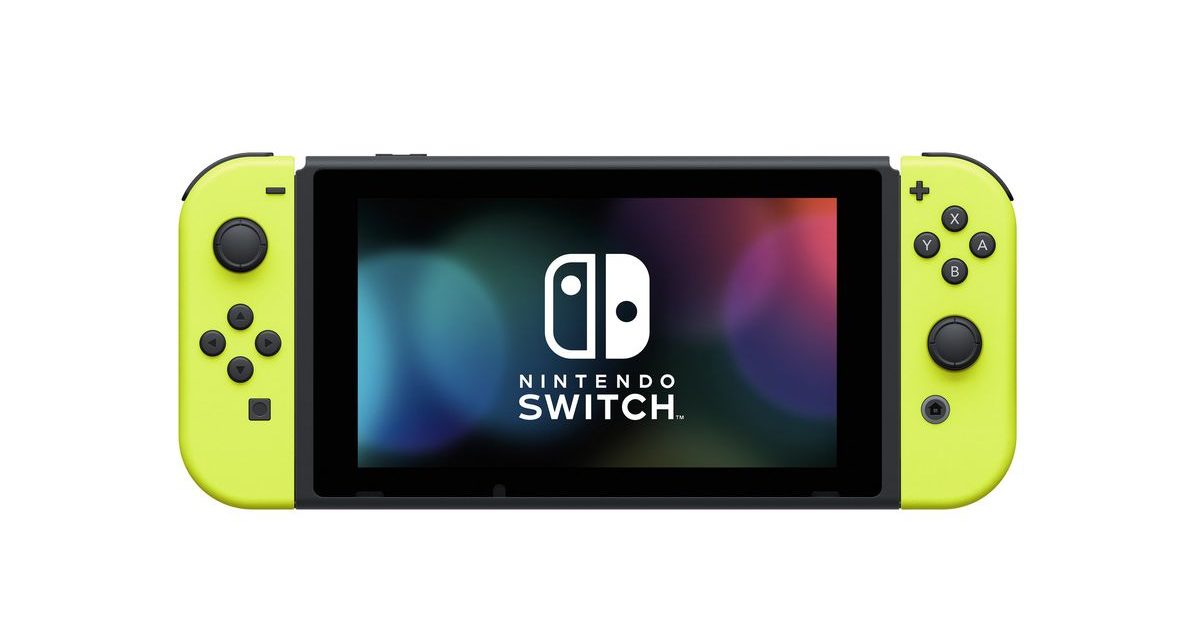 It looks like Nintendo is making an effort to phase out a few colors from its Joy-Con controllers in Japan. If a recent discovery on the official My Nintendo Store in Japan is to be believed, at least three different colorways are being discontinued. Siliconera reports that the website revealed that the gray Joy-Con controllers have been discontinued, despite being the base option for Nintendo Switch buyers. It looks like colors are still in stock in some places, but that probably won't last long as buyers scramble to purchase the correct controllers for their new system.
Additionally, the Neon Yellow and Red Joy-Con sets also appear to have ceased production. Neon Yellow was once sold in the promotion of the fighting game ARMS. The Red Joy-Con sets are a deep red and released around the same time as Super Mario Odyssey. They are not part of any other color scheme at this time, so if dropped they will also follow the path of the dinosaur.
Nintendo has not indicated if there are any new colors coming to replace the lost ones or what exactly is happening. There were only pastel green and blue controllers introduced in Japan with the Animal Crossing: New Horizons Switch, but it still lacks a lot of colors in the wide range of possible colors.
Also, of all the colors that were selected for shutdown, these appear to be totally random choices. Hopefully this won't be permanent and there will be some sort of replacement or a viable option for people to return to their favorite colors. Choosing your favorite Joy-Con colors is basically the funniest part of getting a switch that can be docked, after all. Now if only they would release a hot pink in the left and right forms.