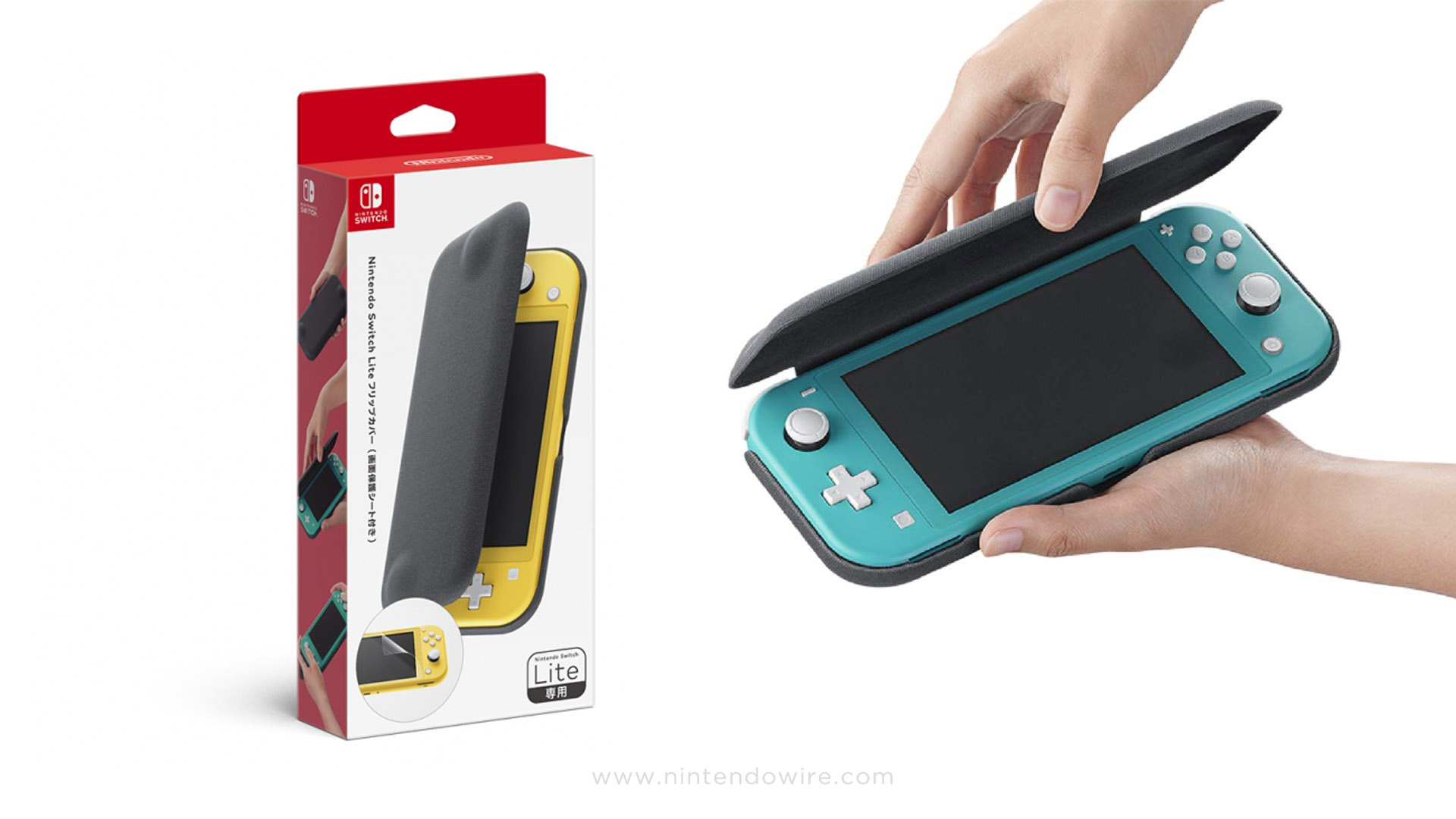 The Nintendo Switch Lite hasn't even hit the shelves, but new accessories are revealed almost every day. This new product, an official case for the small hybrid system, comes direct from Nintendo's Japanese store. What makes the flip case so unique is its ability to perfectly wrap the console up front and back while giving owners the flexibility to flip the front to reveal the screen for sessions. of game.
Check out the promotional images for a closer look:
The flap also includes a foil that fits over the LCD screen, protecting the screen from scratches and dirt. The package is priced at 3,758 yen (approximately US $ 35).
It looks like the hinged cover is made of a soft but firm material that's specially designed to house the Lite's slim shape, accommodating the controllers on both sides with raised circular areas. Right now, it looks like gray is the only color option, but it's more than likely that we'll see other palettes available in the future, whether they're supplied by Nintendo or a third-party manufacturer.
The flip cover will be released on November 1st in Japan. It's not yet clear if the West will be offered the same product, but stay tuned as we'll let you know of any further news regarding the flip cover in the future.