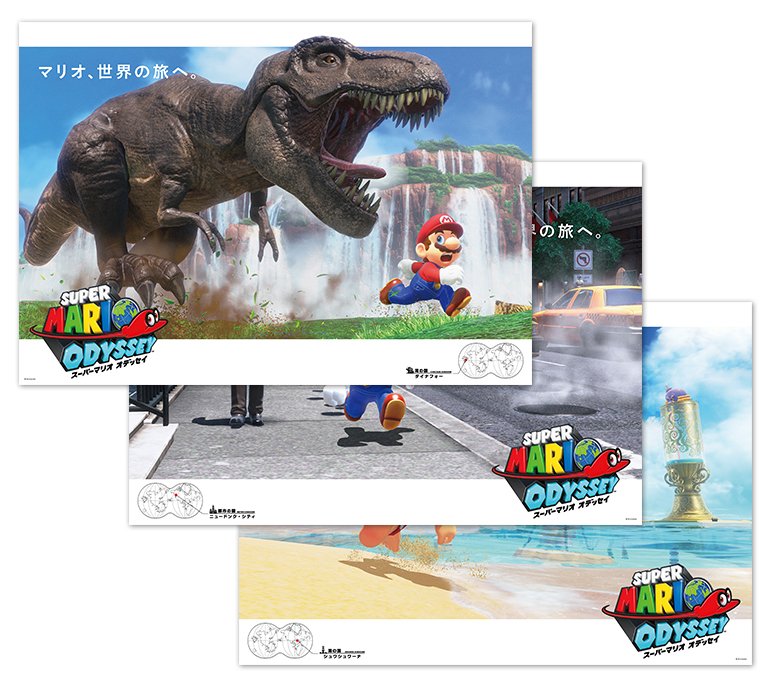 Oh, Club Nintendo… that dear departed soul. How many merchandise he bequeathed to those dedicated to the Big N, handing out posters, notebooks, bags – all kinds of keepsakes and stuff! Yet this one, like all the things that are good in this cruel and fleeting life, passed too soon, replaced by the relatively mediocre My Nintendo, which instead of small treasures offers you slight discounts on Toki Tori 2 (not shadow, I hear this game is good). Still, the spirit of Nintendo Fun Club lives on – well, if you live in Japan, where they offer great poster sets for Super Mario Odyssey and The Legend of Zelda: Breath of the Wild.
Much like the service of yore, the posters are based on prominent promotional and concept artwork for each game. The Odyssey Pack features Mario in New Donk City, chased by a T-Rex and (most importantly) showing off his body of beach. Meanwhile, the Zelda Pack contains Link Climbing a Cliff, Link Overlooking a Cliff, and the familiar sight of the Master Sword in the forest. Each goes for 300 Platinum Points… if you are registered with My Nintendo Japan. Worldwide? No dice.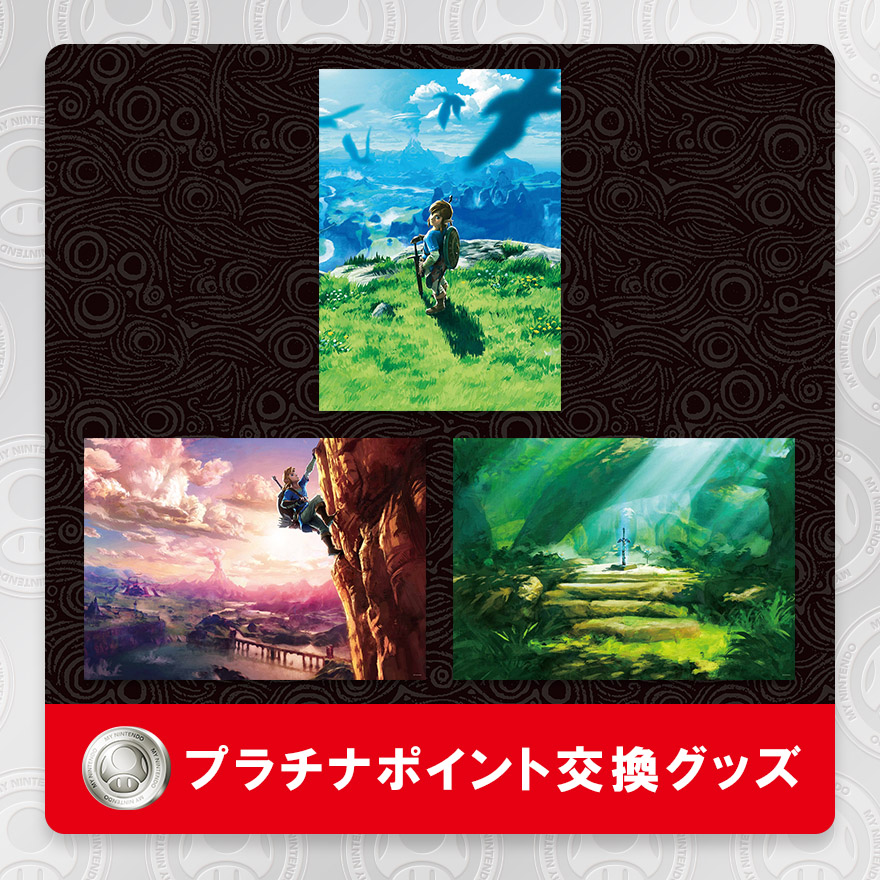 We can only hope that similar rewards will one day become available overseas. But in the meantime, I'll forget about my Majora's Mask 3D messenger bag and cry for my fallen comrade. Requiescet in the beat, Nintendo Clava.